Events:
Quick Links:

Related Links:
Events - MLGMA Summer Workshop 2011 RECAP

MLGMA Summer Workshop: This Isn't Your Father's Michigan
July 26-29, 2011
St. Joseph, Michigan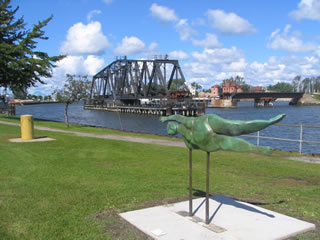 RECAP:
MLGMA Summer Workshop 2011 Program
MLGMA members and guests enjoyed St. Joseph in beautiful Southwest Michigan at the MLGMA Summer Workshop from July 26-29, 2011. This year's MLGMA Summer Conference theme was "This Isn't Your Father's Michigan."

The 2011 summer planning committee developed a series of unique educational sessions to assist us all in surviving Michigan's changing economy. Educational session topics included emergency management, Michigan business climate debate, economic development, PA 20, business involvement in communities, and more.
Click here for the educational agenda.
Click here for photos from the MLGMA Summer Workshop
PRESENTATIONS: (PDF)
An Overview of the Transofmration Underway in Michigan's Great Southwest
Muskegon Lakeshore Chamber of Commerce Feasibility Study for Municipal Shared Services
JP Morgan Current Yields Spreadsheet
JP Morgan MLGMA Investment of Surplus Funds
Southeast Regional Emergency Services Authority
As in the past, the summer conference was also about enjoying time with family. A number of activities were developed including a winery tour, golf outing, mini golf, and more.
Click here for the family activities agenda.